Thailand and Cambodia Tours
Most of travelers can't skip Thailand when they're planning their holiday trips to visit Southeast Asia because of its famous Phuket's islands, northern Chiang Rai and Chiang Mai but at the same time they may get bored with the crowds, so combining Thailand and Cambodia will probably give you a much better experience as Cambodia has plenty of things to do and see from the ancient Angkor complex to natural & less touristy island beaches. However, both countries still remain wonderful things to be explored and other hidden natural attractions.
Cambodia and Vietnam Tours
Choose from one of our well-designed tour itinerary samples to customize your travel planning or add on unique tour activities and sightseeing or any destinations to meet your requirement for Christmas holidays and honeymoon trips. Our Cambodia and Vietnam tours are selected from two main cities and more depends on how long you're gonna spend for each destination and we're definite to stand by to provide you a clearer picture for your first travel experience to Asia.
Vietnam and Cambodia Tours
Ideally explore Indochina countries, homes to world heritage sites admired cultural wonders, natural beauty, island beaches, authentic local interaction and other impressive attractions. Our tours are largely customizable and free hassle tailor-made from classic to luxury needs, from medium budgets to high-end hotel classes and river cruises, and start from one week travel to a month experience in both Vietnam and Cambodia or make it vice versa to match with your flight direction.
Laos and Cambodia Tours
Whilst Thailand and Vietnam are listed as the top travel destinations in Southeast Asia, international airports are always crowded and tourists travel to most places, Laos and Cambodia are pleasant countries for escape from the crowds. From lovely white sand beaches to private islands in Cambodia has much more than you expected aside Angkor Wat and various ancient temples in Archaeological Park as if Laos's Luang Prabang peacefully houses cultural heritages, unique…
Thailand and Vietnam Tours
Amazingly discover two incredible countries Thailand combines beautiful Vietnam or make it vice versa to match your flight arrival and departure or customize to suit your travel preferences. From Bangkok Capital dotting with remarkable Grand Palace and Chao Phraya River to Northern Chiang Rai's golden triangle and Chiang Mai's elephant sanctuary, Phuket offers variety of beach and island destinations while Vietnam impressively emerges wonderful historical…
Thailand and Myanmar Tours
Grab well worth a visit two neighboring countries: Thailand and Myanmar in Southeast Asia that offer diverse and captivating travel experiences. Whether you are looking for cultural immersion, historical exploration, natural beauty, or beach relaxation, you can find it all in these two destinations.
Explore the ancient temples and pagodas, especially in Bagan where thousands of them dot the picturesque landscape. Witness the stunning sunset from Mandalay hill…
Thailand, Cambodia and Vietnam or Vice Versa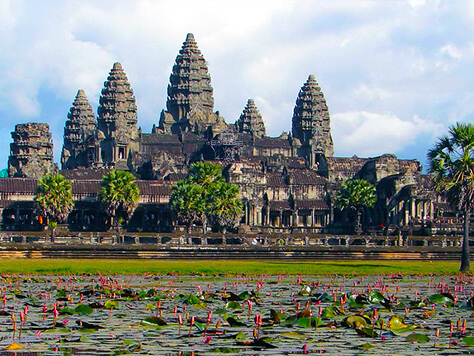 Experience Thailand & Indochina 14 Days
Thailand | Cambodia | Vietnam
Bangkok → Kanchanaburi → Ratchaburi → Chiang Mai (+Chiang Rai) → Siem Reap → Phnom Penh → Saigon → Mekong Delta
Guiding Asia Travel
Extremely focuses on Northern Thailand's Chiang Mai for cultural attractions, elephant sanctuary plus Chiang Rai's famous golden triangle. Followed by Bangkok Capital, visit the notable Grand Palace, impressive old Buddhist temples and a nice long-tail boat excursion on river cannels to see local life of people living at the outskirt of the city. Continue to Laos's Luang Prabang to observe its respectful…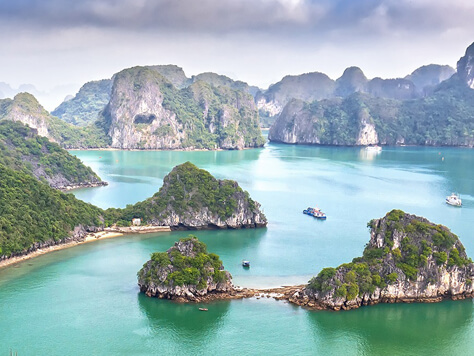 Wonderful Thailand & Indochina 21 Days
Thailand | Cambodia | Vietnam
Bangkok → Ratchaburi → Kanchanaburi → Chiang Mai → Chiang Rai → Siem Reap → Phnom Penh → Saigon → Mekong Delta → Hanoi → Ninh Binh → Halong Bay
Guiding Asia Travel
Ideally combines three wonderful Thailand, Cambodia and Vietnam, an unforgettable holiday trips for friendly family, small groups and couples. Visit the iconic Bangkok's main attractions including impressive architecture of Grand Palace admired by sacred Emerald Buddha, oldest Buddhist temples, river cannels and famous floating market, and explore northern Thailand's Chiang Mai…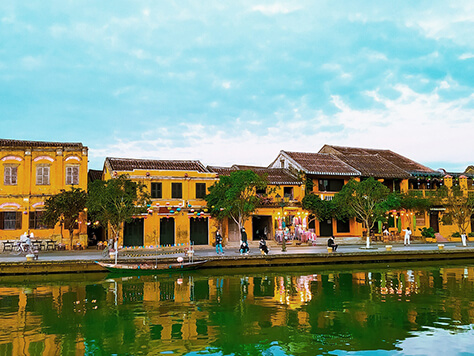 Deep Insightful Asia Tour 32 Days
Thailand | Cambodia | Vietnam
Bangkok → Kanchanaburi → Ratchaburi → Chiang Mai → Chiang Rai → Siem Reap → Battambang → Phnom Penh → Chau Doc → Can Tho → Mekong Delta → Saigon → Hoi An → Da Nang → Hue → Hanoi → Sapa → Halong Bay
Guiding Asia Travel
From Bangkok's special tourist attractions to the famous floating market in Ratchaburi, curious dead railway of Kanchanaburi, northern Thailand's Chiang Rai and Chiang Mai provide amazing experience from hill tribe villages to cultural insights, fascinating temples, elephant sanctuary and the golden triangle while Cambodia adventure extremely offers best sightseeing and tour…