Our terms and conditions
Liability
We don't assume any liability for any injury, damage, death, accident or delay due to any acts by any carrier, hotels, restaurants, companies or person rendering any of the services included in the tour. We accept NO responsibility for any damage or delay due to machinery breakdown, quarantine, weather or any other causes beyond its control, any omissions, additional expenses or other events resulting from improper health certificates or necessary documents to enter or depart a country or acts of any government authority. Alternatives of similar categories or services will be replaced accordingly when we're unable to provide products or services as proposed such as hotels, restaurants, vehicles… due to being fully booked up at the time you confirmed to go on the tour with us.
Acceptance of Booking
We reserve the right to adjust the itinerary or decline your booking without explanation if we have cause to believe that you may pose a threat to public safety or security in Cambodia. All bookings are subject to availability or similar alternatives will be replaced. We require you to take out travel insurance and any other necessary insurances adequate to meet your needs, and will assume that you will have done so before your arrival in a country of the tour you booked.
Internal/Domestic flight ticket (if any included)
To make the most possible journey for your holiday trip to Asia, we always quoted promotion airfare of internal/domestic flight ticket with economic class & 20-23kg of check-in luggage in the tour package you inquired. The promotion airfare has a very strict policy; once it is issued, the ticket is active with fix travel date, refundable or non-refundable, or unable to change date and unable to hold flight seats. However, you still have a flexible option, it is a regular airfare which has policy reversing to promotion airfare but the price is higher than %10-30 compare to promotion rate. Please make sure you understand airfare conditions in the tour package at the time you make the booking.
Why do we cancel your tour?
In the event, we're unable to honor a booking by providing travel services within traveling period, we shall provide alternative services at another period. In such cases, there is civil war, disaster, country's political issues, we still keeps the right to cancel all services or change or correct any errors of tour operating due to the real situation including weather problem, infrastructure problem and so on, or a refund in full amount will be back to you after we dealt and got refund from our local suppliers/partners.
Children Policy
Children under 4 years will be free of charge (excluding flight tickets, train tickets, meal and breakfasts or extra bed in the required hotels) Children from 4 to 7 years old sharing a room will be charged 60% of the adult tour price. Children are from 8 years old – considered and charged as adult price.
Health Requirements
You should ensure that you are fully up to date with vaccinations required for a country (ies) you visit. If your itinerary means you may be involved in strenuous activities such as cycling or trekking you should check with your medical practitioner if you are in any doubts about your fitness to do so. If you are allergic or have any other disabilities or health problem relevant to your holiday, you should inform us well in advance.
Travel Insurance
We DON'T provide any travel insurances. Travel insurance and medical precautions are essential. Your travel insurance must provide to cover against personal accident, medical expenses, emergency repatriation and personal liability. We strongly recommend that you take out travel insurance at the time of booking.
Passport & Visas
A passport is required valid at least 6 months beyond your tour departure date. A visa is required for most nationalities who are from Europe counties and some of Asia countries except ASEAN countries such as Malaysia, Philippines, Vietnam, Thailand, Laos, Indonesia, Brunei, Myanmar and Singapore. On arrival visa is available at some international airports in countries.
Visa, Cost & Other Travel Documents
Most of Asian citizens are officially allowed to enter Vietnam, Cambodia, Laos, Myanmar & Thailand without applying for a Visa (or Visa Exception), they can stay in Asian country at least 15 days or up to 30 days while other nationalities are required a visa (or other necessary documents if required) to enter a country. E-visa or obtaining visa on arrival are available for most nationalities.
Vietnam Visa: We always include Approval Visa Letter in any programs that included Vietnam country which you don't need to apply for e-visa (depends on nationalities), however visa processing fee is 25 USD for single entry and pay directly at the immigration on your arrival at international airports. If you exit the country via land/water border crossing, you should be careful with port names when you apply for e-visa because some exit ports don't allow you to exit if you carry e-visa with you.
Apply for Vietnam e-Visa: https://evisa.xuatnhapcanh.gov.vn/lien-he
Cambodia Visa: Visa on arrival is 30 USD for single entry for most nationalities or you can apply E-visa via government's official website: www.evisa.gov.kh
Laos Visa: Visa on arrival is available at international airports, Laos. Visa fee for single entry is 30-35 USD depends on nationalities.
Note: During Covid situation, Laos Government requires all tourists to apply for e-visa until further notice provided.
Apply for Laos e-Visa: https://application.visalaos.com/application/daa2337c-751e-11ed-b758-06f8f0f94727.e943cfb
Myanmar Visa: Visa on arrival is NOT available in Myanmar at the moment. eVisa can be applied through government's official website and cost 50 USD.
Thailand Visa: Visa on arrival and visa exception are available depends on nationalities and the cost is 30-35 USD per single entry.
Apply for e-visa: https://bit.ly/2PonE86
Information we collect & how we use
When you confirmed to book any holiday trips with us, we generally collect personally identifiable information such as your names, email address (es), living address, mobile number and other emergency contacts (third person) whom we're able to contact for emergency cases. All passport copies will be required for any flight booking and if (any) required by our partners including hotels, restaurants, cruise/bus/vehicle companies. Your names and contact detail will definitely be used for trip arrangement such as for pickup/transfer and those will also be listed in the tour voucher which is used by our local tour guide specified in confirmed tour voucher you also received from us.
We may send you email notifications about our new or existing products and services and special offers. When you're on the tours with us, we may collect your trip photos (taken by our tour guide but will ask for your permission) in the purpose for advertise channels or in any social medias.
If in any circumstances where it is necessary to force us to prevent our intellectual property rights, we will also disclose and use your personal information when our country's law requires us to do so.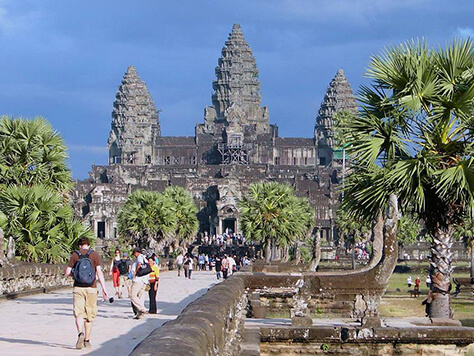 CAMBODIA
Between Vietnam and Thailand
A lot of interesting awaiting for you...
Guiding Asia Travel
One of the best destinations in Asia, the fascinating Siem Reap is famed for its marvelous Angkor Wat, the unrivaled masterpieces & the finest architectures that make Siem Rea become a pearl city of wonder. Distinctively, from Angkor archaeology…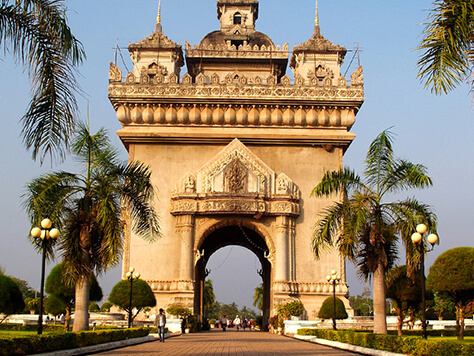 LAOS
Borders with Vietnam, Cambodia & Thailand
More beautiful nature and cultural attractions...
Guiding Asia Travel
Emerges among beautiful Southeast Asian countries and neighboring with China at North, Vietnam from North-east to South-east, Cambodia at south, Thailand from North-west to South-west and Myanmar at Northern west. By the Mekong River…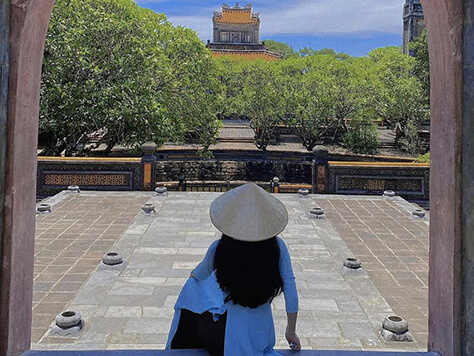 VIETNAM
Borders with Cambodia, Laos and China
Diverse inhabits, natural beauty to cultural sites...
Guiding Asia Travel
The cultures of Vietnam were rooted from various times to times by different rules of their progenitors and ancient dynasties, French colonial and modern Western. From the proclaiming independence from China's rule in 10th century, , Vietnam cultures…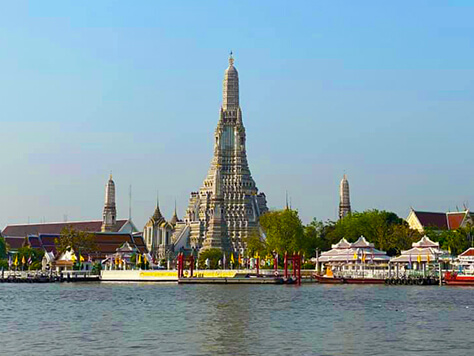 THAILAND
Between Cambodia and Myanmar
From heritage sites, old temples to modern...
Guiding Asia Travel
Thailand is truly fulfilled of energetic diversity, from the cultural ethnicity in Chiang Mai, Chiang Rai to the modern, iconic Krung Thep "Bangkok" dotting with the principal Chao Phraya River and the ancient Ayutthaya Kingdom to beach destinations…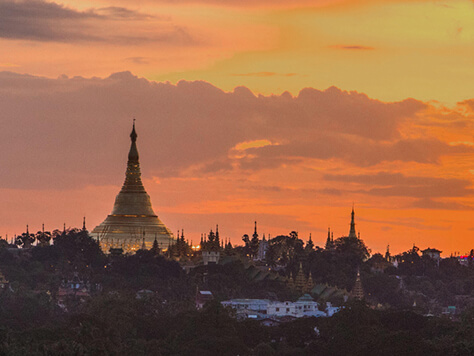 MYANMAR
Borders with India, China and Thailand
From beautiful nature, ancient temples to unique lifestyles...
Guiding Asia Travel
The remarkable Yangon Capital is blessed by Yangon River, Pazundaung Creek and Inya Lake that make Yangon more special with itself skyline dotting with the golden Shwedagon Pagoda while colonial buildings and sacred pagodas have invited…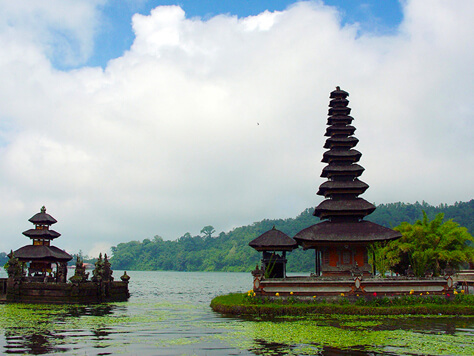 INDONESIA
Borders with Brunei, Malaysia and Java Sea
From natural beauty, famous Bali & ancient temples...
Guiding Asia Travel
A home to enjoy its natural beauty and wildlife, has some of the most biodiverse and stunning landscapes in the world, ranging from volcanoes, mountains, lakes, rainforests, beaches, coral reefs, and islands. Indonesia is also home to many…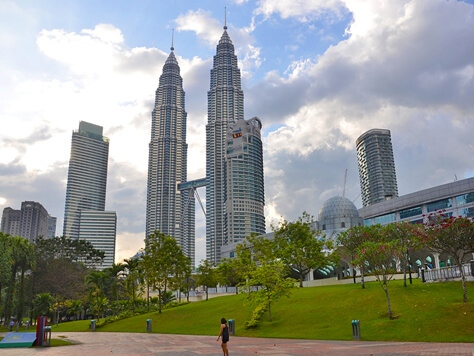 MALAYSIA
Borders with Indonesia, Thailand and Singapore
From the oldest rainforests in the world to famous twin towers...
Guiding Asia Travel
A lovely Asian country to experience its modern attractions and entertainment. Malaysia has many cities that offer shopping malls, skyscrapers, museums, theme parks, and nightlife. The capital city of Kuala Lumpur is one of the most vibrant…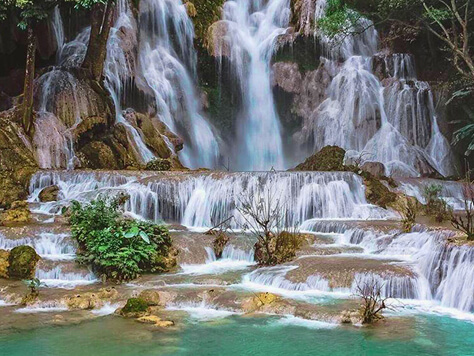 Great Adventure Asia Tour 34 Days
Vietnam | Cambodia | Laos | Thailand
Saigon → Hoi An → Da Nang → Hue → Hanoi → Halong Bay → Siem Reap → Phnom Penh → Vientiane → Vang Vieng → Luang Prabang → Pakbeng → Chiang Rai → Chiang Mai → Phuket → Bangkok (+Ratchaburi & Kanchanaburi)
Guiding Asia Travel
Extensively combines four wonderful countries for those who look for amazing holiday trip to see best destinations and adventure of Southeast Asia: Vietnam, Cambodia, Laos and Thailand. The journey starts from Saigon's vibrant city, the historical…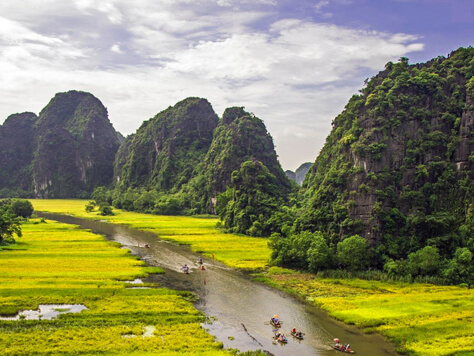 Vietnam Laos Cambodia & Myanmar 20 Days
Vietnam | Laos | Cambodia | Myanmar
Hanoi → Ninh Binh → Halong Bay → Luang Prabang → Siem Reap → Yangon → Bagan → Mandalay
Guiding Asia Travel
A wonderful tailor-made tour offers value travel experience to visit Hanoi Capital that includes major city attractions, historical sites plus combining a day trip to see the fascinating countryside to catch the best karst scenery of Ninh Binh…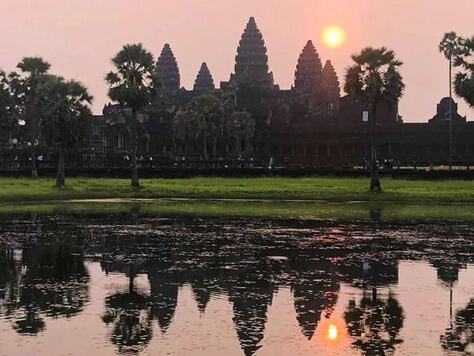 Thailand Myanmar Laos Cambodia & Vietnam Tour 24 Days
Thailand | Myanmar | Laos | Cambodia | Vietnam
Bangkok (+ Ratchaburi) → Mandalay → Bagan → Yangon → Luang Prabang → Siem Reap → Saigon → Mekong Delta → Hanoi → Halong Bay
Guiding Asia Travel
This value journey is perfectly tailor-made and designed for those who are planning amazing holiday trip to see five colorful Southeast Asia countries included Thailand Myanmar Laos Cambodia & Vietnam. Overall, visit to the major attractions…