About Guiding Asia Travel
Guiding Asia is the friendly sister travel agency of Guiding Cambodia, locates in Angkor Siem Reap of the amazing Kingdom of Cambodia. The initial of launching Guiding Asia is to craftily enhance our clients to take an unforgettable travel experience, interact with local cultures, involve unique tour activities, Mekong boat cruises and leisurely discover the fascinating insightful Asia included the smile of Thailand, Cambodia, Vietnam, Laos, Myanmar, Indonesia and Malaysia.
Along with our travel consultancy experiences and the care of each designated tour itineraries we proposed, we truly believe that our clients will definitely enjoy those fantastic holiday trips in a life time and in a way of affordable budgets which perfectly make their trip plans the most possible.
Guiding Asia gathers tailor-made tour itinerary samples to let our clients to browser and collect travel ideas and information for both luxury and standard travels from one destination to multi-country experiences. From the adventurous journeys to free hassle trips, Guiding Asia deeply promises to provide honest travel services and the tour quality through our seamless arrangement, passion and enthusiastic commitment that deliver our clients ultimate travel experiences and meaningful vacations in a lifetime to the fascinating Asia.
Why choose us!
Our expertise, experiences, passion and our local partners are the reasons, we obviously know our countries much better than expats because we were originally born and live in the countries… so no doubt further about your travel worry, we manage from every nook and corner to make your holiday trips the most possible friendly. Hereabout, when you provide us your briefing tour inquiry, we suddenly understand your needs and we will begin to work on a custom tour itinerary to meet your requirement. It doesn't really matter you prefer your journey to be luxurious, classic, adventurous, romantic, leisured and friendly unique.
All of our tailor-made tours are private, free hassle, adjustable to suit your travel time and budgets, you can easily manage your trip from the start to the end, 100% Guarantee "NO Hidden Cost" unless it is actually mentioned with surcharge, we offer what we included and alternatively try our best to provide service quality beyond if we are forced to make any changes in the tour itinerary or if any services we can't host due to being fully booked up or during unexpected circumstances.
We ideally propose hotels/cruises that provide good services, friendly staff, nice atmosphere, mixed local & modern boutique styles, beautiful garden especially those hotels are not very big properties but subject to cities/regions and your budgets.
Perfectly reserved local experienced tour guides after you confirmed the trip with us. Guides are very informative, knowledgeable, flexible, honest and friendly, and particularly always give you good recommendation on the trips.
Most of our tour packages are tailored to include exotic experience such as short oxcart ride in rural villages, interact the locals, wildlife or bird reserve, guided orientation at popular street food or at local market, Phare Cambodian circus…
All tailored tours are private trips, no hassle, adjustable to suit your travel time, you can easily manage your trip to start and end. 100% Guarantee "NO Hidden Cost", we offer what we say and alternatively try our best to provide service quality beyond.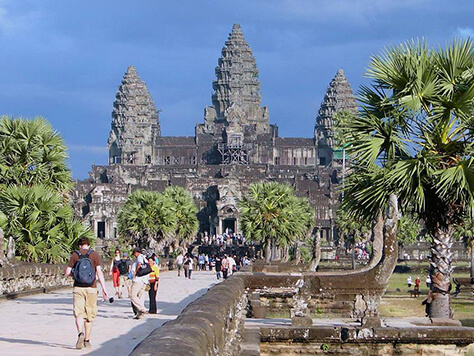 CAMBODIA
Between Vietnam and Thailand
A lot of interesting awaiting for you...
Guiding Asia Travel
One of the best destinations in Asia, the fascinating Siem Reap is famed for its marvelous Angkor Wat, the unrivaled masterpieces & the finest architectures that make Siem Rea become a pearl city of wonder. Distinctively, from Angkor archaeology…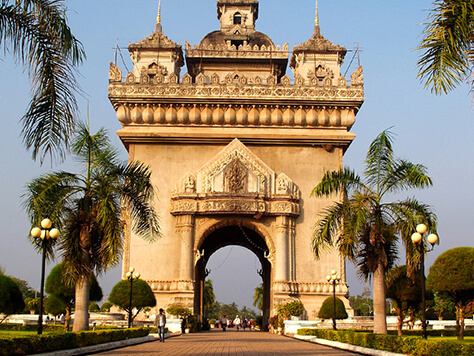 LAOS
Borders with Vietnam, Cambodia & Thailand
More beautiful nature and cultural attractions...
Guiding Asia Travel
Emerges among beautiful Southeast Asian countries and neighboring with China at North, Vietnam from North-east to South-east, Cambodia at south, Thailand from North-west to South-west and Myanmar at Northern west. By the Mekong River…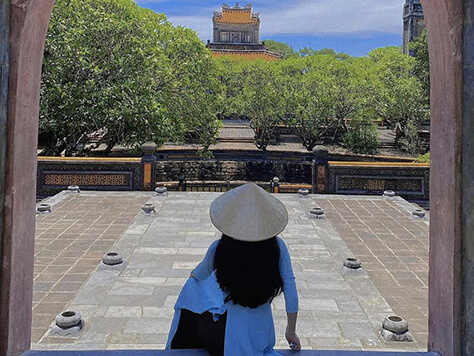 VIETNAM
Borders with Cambodia, Laos and China
Diverse inhabits, natural beauty to cultural sites...
Guiding Asia Travel
The cultures of Vietnam were rooted from various times to times by different rules of their progenitors and ancient dynasties, French colonial and modern Western. From the proclaiming independence from China's rule in 10th century, , Vietnam cultures…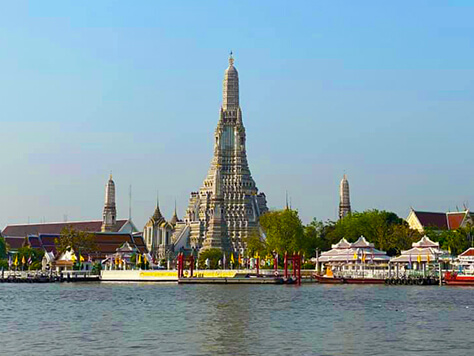 THAILAND
Between Cambodia and Myanmar
From heritage sites, old temples to modern...
Guiding Asia Travel
Thailand is truly fulfilled of energetic diversity, from the cultural ethnicity in Chiang Mai, Chiang Rai to the modern, iconic Krung Thep "Bangkok" dotting with the principal Chao Phraya River and the ancient Ayutthaya Kingdom to beach destinations…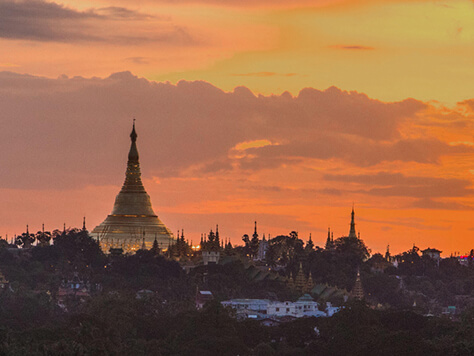 MYANMAR
Borders with India, China and Thailand
From beautiful nature, ancient temples to unique lifestyles...
Guiding Asia Travel
The remarkable Yangon Capital is blessed by Yangon River, Pazundaung Creek and Inya Lake that make Yangon more special with itself skyline dotting with the golden Shwedagon Pagoda while colonial buildings and sacred pagodas have invited…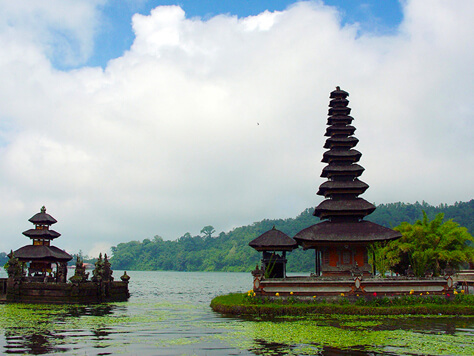 INDONESIA
Borders with Brunei, Malaysia and Java Sea
From natural beauty, famous Bali & ancient temples...
Guiding Asia Travel
A home to enjoy its natural beauty and wildlife, has some of the most biodiverse and stunning landscapes in the world, ranging from volcanoes, mountains, lakes, rainforests, beaches, coral reefs, and islands. Indonesia is also home to many…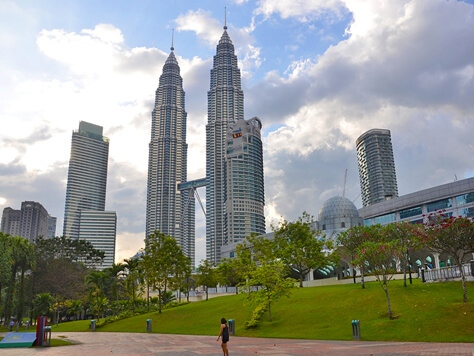 MALAYSIA
Borders with Indonesia, Thailand and Singapore
From the oldest rainforests in the world to famous twin towers...
Guiding Asia Travel
A lovely Asian country to experience its modern attractions and entertainment. Malaysia has many cities that offer shopping malls, skyscrapers, museums, theme parks, and nightlife. The capital city of Kuala Lumpur is one of the most vibrant…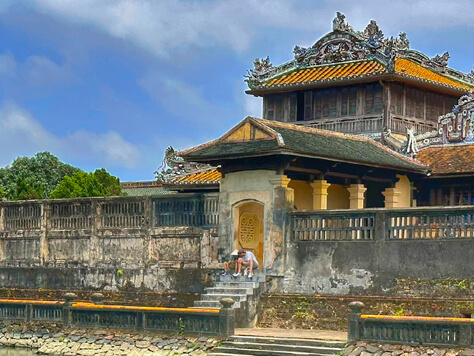 Classic Asia Discovery 21 Days
Thailand | Laos | Cambodia | Vietnam
Bangkok → Chiang Mai (+Chiang Rai) → Luang Prabang → Siem Reap → Saigon → Hoi An → Da Nang → Hue → Hanoi → Halong Bay
Guiding Asia Travel
Extremely focuses on Northern Thailand's Chiang Mai for cultural attractions, elephant sanctuary plus Chiang Rai's famous golden triangle. Followed by Bangkok Capital, visit the notable Grand Palace, impressive old Buddhist temples and a nice…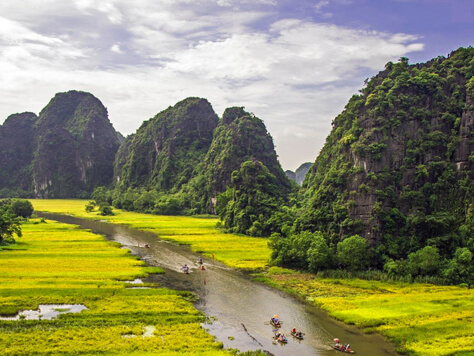 Vietnam Laos Cambodia & Myanmar 20 Days
Vietnam | Laos | Cambodia | Myanmar
Hanoi → Ninh Binh → Halong Bay → Luang Prabang → Siem Reap → Yangon → Bagan → Mandalay
Guiding Asia Travel
A wonderful tailor-made tour offers value travel experience to visit Hanoi Capital that includes major city attractions, historical sites plus combining a day trip to see the fascinating countryside to catch the best karst scenery of Ninh Binh…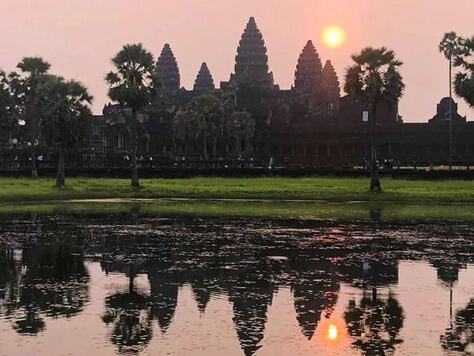 Thailand Myanmar Laos Cambodia & Vietnam Tour 24 Days
Thailand | Myanmar | Laos | Cambodia | Vietnam
Bangkok (+ Ratchaburi) → Mandalay → Bagan → Yangon → Luang Prabang → Siem Reap → Saigon → Mekong Delta → Hanoi → Halong Bay
Guiding Asia Travel
This value journey is perfectly tailor-made and designed for those who are planning amazing holiday trip to see five colorful Southeast Asia countries included Thailand Myanmar Laos Cambodia & Vietnam. Overall, visit to the major attractions…