Myanmar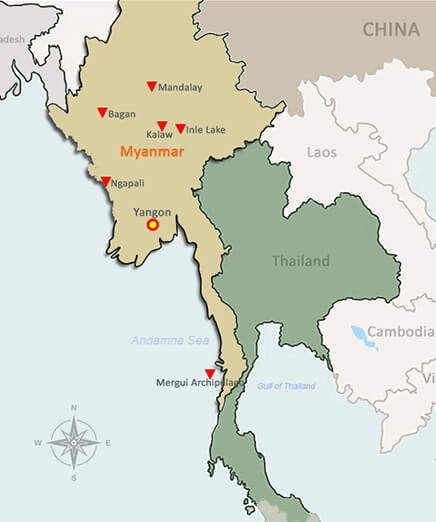 Traveling to Myanmar is one of unique experiences to see beautiful Asia countries among top listed Thailand and Vietnam destinations in Southeast Asia. Sharing borders with Indian and Bangladesh at North-west, China at North-east, Thailand and Laos at South-east, and Bay of Bengal and Andaman sea at South-west, Myanmar (also known as Burma) covers the total area of 676,578 square km, along with more than one hundreds of ethnic groups and distinct cultures, and the largest coast line of 2,227 km which features hundreds of natural islands.
The remarkable Yangon Capital is blessed by Yangon River, Pazundaung Creek and Inya Lake that make Yangon more special with itself skyline dotting with the golden Shwedagon Pagoda while colonial buildings and sacred pagodas have invited thousands of tourists to explore its rich culture and historical sites.
A worth visiting to Myanmar, tourists never skip Bagan and Mandalay, and steeping your foots in the landmark of Bagan that arises thousands of ancient temples and stupas, riding a hot air balloon during sunrise and sunset is an absolute experience to reveal Bagan's picturesque wonders in bulk as if the former Capital of Mandalay and Innwa Kingdom boast incredible and impressive temples and gilded pagodas date back from 14th century that enhanced the rich history of Myanmar until today.
Extraordinarily, the Shan State nicely emerges Shan Hills and Inle Lake that is animated by daily life of locals and ethnic groups in floating villages, floating markets, and boat-men with one led fishing skills. Apart from Kayaking and boat excursion on the Inle Lake, Shan State offers a lot more to experience ranking from cultural pagodas, interesting Buddhist stupas, mountain caves, beautiful nature overlooking mountain ranges and other unique activities included trekking, biking and many more.
While Northern-west Ngapali is an ideal for popular beach destination, Myanmar is widely considered as one Asia destination catering all kinds of traveling experiences, leisure and interesting sightseeing and tour activities, and from cultural to historical sites, Southern Myanmar's Mergui Archipelago is the right place for tranquil relaxation, underwater discovery, unspoiled white-sand beaches, island hopping and boat cruise sightseeing.
Yangon Capital
Yangon serves as the main capital as well as largest commercial core in the country, Yangon is impressively illustrated by many number of colonial buildings & architectures which still remain intact and unique, Yangon significantly houses sacred gilded pagodas, Buddhist stupas, bustle street corners, beautiful lake parks and gardens, and friendly skyline that welcome all visitors around the world to see and experience its authenticity, culture, wonderful history and have a refined dining cruise experience along Yangon River.
Ancient Bagan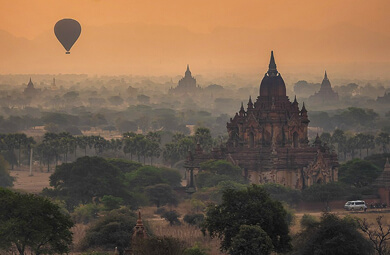 Witnessing the old Bagan without boarding a hot air balloon is likely not enough to spot the best overall of Bagan, a balloon flies in the red yellow sky which gently allow tourists to capture the magnificent views of hundreds of Burmese temples both at the splendid sunrise and sunset, at a time reminds you the rich civilization of Pagan Kingdom which dates to 1500 years ago. Locates in Mandalay and next to the eastern bank of Irrawaddy River, the must-see plain of Bagan is one of the most significant archaeological sites in Asia, Bagan is also a great place to explore Burmese culture, customs, lifestyle and its wonderful history. Apart from the impressive temples, religious pagodas and stupas that were built from 9th century, Bagan ideally offers unique cultural experience to some local villages famed for traditional cotton thread weaving, crafted lacquer ware & painting, palm sugar, peanut & sesame oil production and blacksmith workshop while horse-cart ride, river boat cruise and elephant camp are available for those who friendly want to interact with local communities and get connected with the its friendly environment.
Mandalay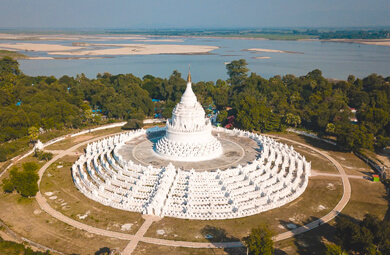 Mandalay was served as the last Royal Capital along with rich civilization and history which dates to 19th century after the successful Inwa Kingdom from 14th century. Mandalay situates on the bank of east Irrawaddy River, nestles among the lush jungle, rivers and mountains, and today Mandalay is the second vast, important economic city in Myanmar populated by more than 6 million of mix indigenous groups including Chinese, Indian, Kayin, Kayah, Chin, Pao, Mon and Shan. Mandalay comprehensively houses many important monuments, religious pagodas and stupas. From the significant massive Mingun bell, Hsinbyume Pagoda, Mahamyatmuni & Kuthodaw Pagodas to Royal Palace, Mandalay has much more to explore which make your day worth a visit, those include pottery & silk weaving villages, marble/wood carving workshops, the breathtaking sunset boat over Irrawaddy River, wandering at Zegyo Market and climbing up the Mandalay Hills to grab the stunning views of Mandalay while U Bein – the longest teakwood bridge in the world is the best place for photogenic spot when the sun sets down at horizon.
Inle Lake, Shan State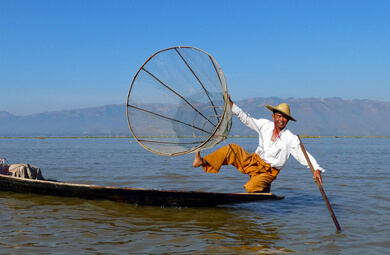 Founded during Pagan Kingdom, Shan State is popularly well-known for her ethnic diversity, culture, customs and traditions, and the Shan State houses beautiful nature, limestone formations and Htat Eian which is the most interesting cave in Shan. Connect with friendly environment, Kalaw provides wonderful hike and trekking experience through the pine forests admiring mountain ranges and a night of homestay is an ideal for unique cultural experience. Shan is not only for the best cave and trekking experience but it's also a nice place to unlock the floating villages that are animated by interesting daily life on this beautiful Inle Lake which extensively fames for its unique one-legged rowing boats, a great place to capture nice photos of fascinating reflections over the lake and Inle Lake importantly serves as the rich ecosystem to many inhabitants, wildlife sanctuary and other species. On the Inle Lake, there is a lot of things to see including the five-day floating market, floating gardens, by your luck you can check out Nga Phe Chaung Monastery if there are still jumping cats available for a better day. Phaung Daw Oo Pagoda is one of the major tourist attractions in the area which stores significant Buddha statues pasted with gold leaves and is sacred place to hold major celebrations of boat races, light festivals and the water festival based on lunar calendar. Apart from Phaung Daw Oo Pagoda, by a motorboat to Indein village which provides a nice visit to the unique religious land surrounded by many ancient stupas included the big white Buddhist Stupa in the middle.
Ngapali Beach & Mergui Archipelago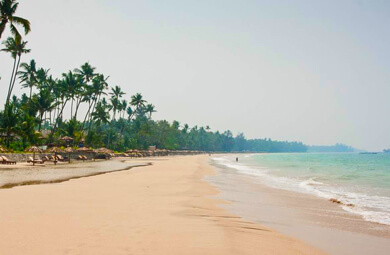 Situates in Rakhine State and by a short flight from Yangon Capital, Ngapali is the perfect beach destination dotting with palm trees and wooden bungalows in Northern west Myanmar, it houses the white sand beaches stretching about 7km along with pristine crystal ocean water which makes Ngapali a special beach place to relaxing, sunbathing and unwinding. You may feel it boring for just relaxing on the blue sea-beaches and seaside but there are things available to maximize experience such as riding bicycle along the coastline about 8-10km in the morning to get interacted with locals and try their exotic fresh seafood before returning in the afternoon or hop on a fishermen boat to visit a fishing village on an island nearby.
However, Mergui Archipelago is an alternative to escape from the crowds and is the rightful place for underwater discovery, scuba diving and island hopping because Mergui Archipelago is not the only place for beach relaxation but it is also the unspoiled destination for nature lovers and friendly families to experience its beautiful islands, serenity and the fascinating surroundings.
The Golden Rock, Mon State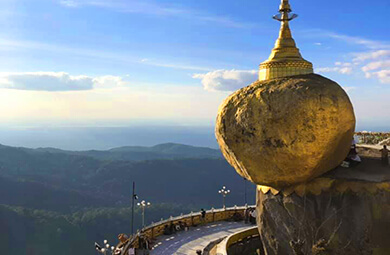 It may not be a pretty worth trip for those who are not interested much in religion but it is absolute to give a nice day out adventure for those who love to exchange their religion experience as well as deeply getting to know more about Buddhism in the well-preserved pilgrimage site which yearly invites hundreds of local worshippers and pilgrimages to gather for meditation, merit and making wishes. The Golden Rock was built at the edge at the top of Mount Kyaiktiyo, on the same boulder where the important Kyaiktiyo Pagoda locates. Covered by shiny gold leaves, the huge Golden Rock is notably impressed by its unique gravity and balance which is locally believed and followed by interesting legendary of Lord Buddha's hair.
If you shrive for mountain hike, aim to catch the fantastic view of nature with a pleasant breathtaking and keen to learn about religious Buddhist pagoda, Kyaiktiyo Pagoda's golden rock should be the right place for your day adventure and you can decide later if it makes your day worth a visit.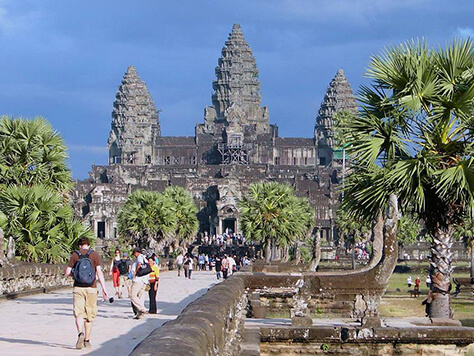 CAMBODIA
Between Vietnam and Thailand
A lot of interesting awaiting for you...
Guiding Asia Travel
One of the best destinations in Asia, the fascinating Siem Reap is famed for its marvelous Angkor Wat, the unrivaled masterpieces & the finest architectures that make Siem Rea become a pearl city of wonder. Distinctively, from Angkor archaeology…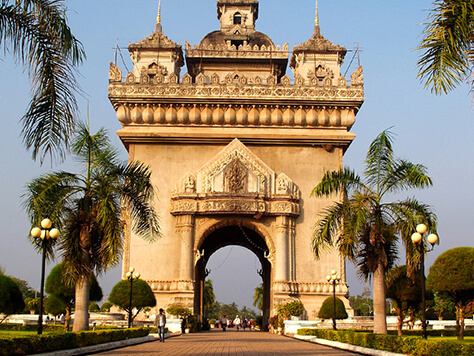 LAOS
Borders with Vietnam, Cambodia & Thailand
More beautiful nature and cultural attractions...
Guiding Asia Travel
Emerges among beautiful Southeast Asian countries and neighboring with China at North, Vietnam from North-east to South-east, Cambodia at south, Thailand from North-west to South-west and Myanmar at Northern west. By the Mekong River…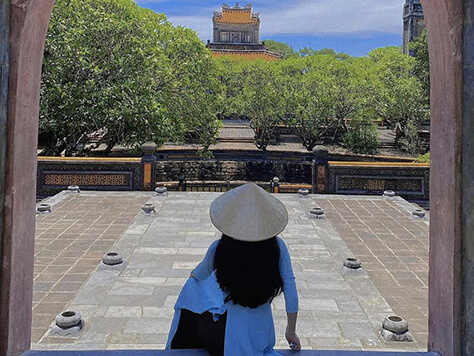 VIETNAM
Borders with Cambodia, Laos and China
Diverse inhabits, natural beauty to cultural sites...
Guiding Asia Travel
The cultures of Vietnam were rooted from various times to times by different rules of their progenitors and ancient dynasties, French colonial and modern Western. From the proclaiming independence from China's rule in 10th century, , Vietnam cultures…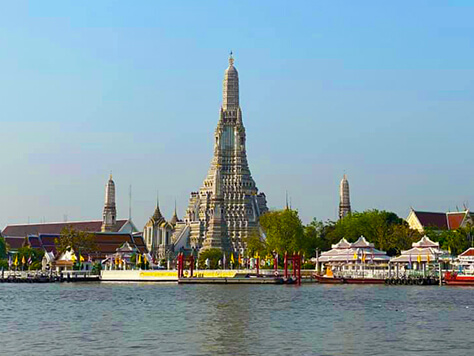 THAILAND
Between Cambodia and Myanmar
From heritage sites, old temples to modern...
Guiding Asia Travel
Thailand is truly fulfilled of energetic diversity, from the cultural ethnicity in Chiang Mai, Chiang Rai to the modern, iconic Krung Thep "Bangkok" dotting with the principal Chao Phraya River and the ancient Ayutthaya Kingdom to beach destinations…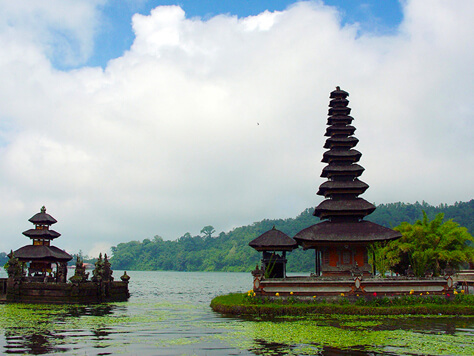 INDONESIA
Borders with Brunei, Malaysia and Java Sea
From natural beauty, famous Bali & ancient temples...
Guiding Asia Travel
A home to enjoy its natural beauty and wildlife, has some of the most biodiverse and stunning landscapes in the world, ranging from volcanoes, mountains, lakes, rainforests, beaches, coral reefs, and islands. Indonesia is also home to many…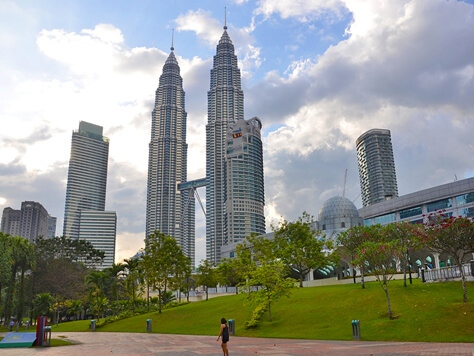 MALAYSIA
Borders with Indonesia, Thailand and Singapore
From the oldest rainforests in the world to famous twin towers...
Guiding Asia Travel
A lovely Asian country to experience its modern attractions and entertainment. Malaysia has many cities that offer shopping malls, skyscrapers, museums, theme parks, and nightlife. The capital city of Kuala Lumpur is one of the most vibrant…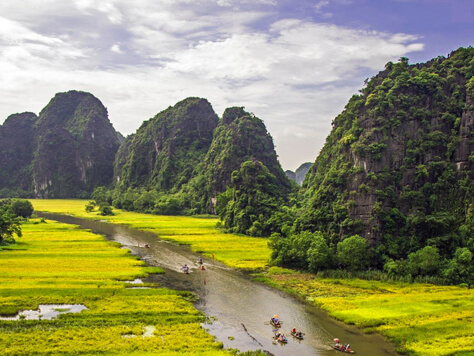 Vietnam Laos Cambodia & Myanmar 20 Days
Vietnam | Laos | Cambodia | Myanmar
Hanoi → Ninh Binh → Halong Bay → Luang Prabang → Siem Reap → Yangon → Bagan → Mandalay
Guiding Asia Travel
A wonderful tailor-made tour offers value travel experience to visit Hanoi Capital that includes major city attractions, historical sites plus combining a day trip to see the fascinating countryside to catch the best karst scenery of Ninh Binh…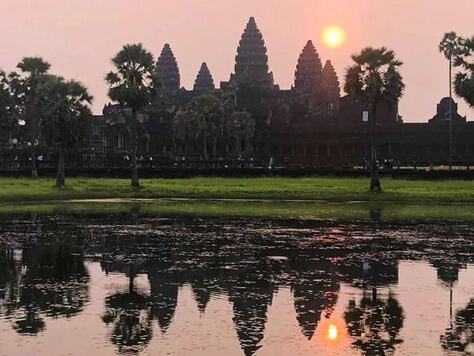 Thailand Myanmar Laos Cambodia & Vietnam Tour 24 Days
Thailand | Myanmar | Laos | Cambodia | Vietnam
Bangkok (+ Ratchaburi) → Mandalay → Bagan → Yangon → Luang Prabang → Siem Reap → Saigon → Mekong Delta → Hanoi → Halong Bay
Guiding Asia Travel
This value journey is perfectly tailor-made and designed for those who are planning amazing holiday trip to see five colorful Southeast Asia countries included Thailand Myanmar Laos Cambodia & Vietnam. Overall, visit to the major attractions…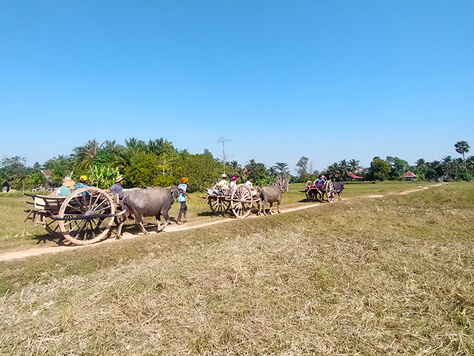 Vietnam Cambodia & Myanmar Tour 19 Days
Vietnam | Cambodia | Myanmar
Saigon → Mekong Delta → Can Tho → Chau Doc → Phnom Penh → Battambang → Siem Reap → Yangon → Bagan → Mandalay
Guiding Asia Travel
Discover the vibes of Vietnam from the must-see Mekong Delta and its famous floating market in Mekong Delta River, Saigon's French colonial buildings, the thrilling historical site of Cu Chi Tunnels, through the peaceful Tra Su Cajuput…