Guiding Asia – Privacy Policy
This privacy policy indicates you how we use personal information collected at this site. Please read this privacy policy before using the site or submitting any personal information. By using the site, you are accepting the practices described in this privacy policy. These practices may be changed, but any changed will be posted and changes will only apply to activities and information on a going forward, not retroactive basis. You are encouraged to review the privacy policy whenever you visit the site to make sure that you understand how any personal information you provide will be used.
Note: the privacy practices set forth in this privacy policy is for this web site only. If you link to other web sites, please review the privacy policies posted at those sites.
Collection of Information
We collect personally identifiable information, like names, title, ages of your children, email addresses, passport copies etc., when voluntarily submitted by our visitors. This information is only used to fulfill your specific request and you're willing to give us permission to use it in another manner, for example to add you to one of our mailing lists.
Distribution of Information
We may share information with governmental agencies or other companies assisting us in fraud prevention or investigation. We may do so when:
(1) permitted or required by law; or,
(2) trying to protect against or prevent actual or potential fraud or unauthorized transactions; or,
(3) investigating fraud which has already taken place. The information is not provided to these companies for marketing purposes.
Taking Photos
While being on the trip with us, our team will probably take photos of scenery, sightseeing and any tour activities with your faces in those photos which may be used by our sale & marketing team for travel promotional purposes through social medias, magazines, websites, mailing newsletters and brochures etc. However, if you don't totally feel comfortable with photography to be used, you can inform our team about this in advance.
Commitment to Data Security
Your personally identifiable information is kept secure. Only authorized employees, agents and contractors (who have agreed to keep information secure and confidential) have access to this information. All emails and newsletters from this site allow you to opt out of further mailings.
Privacy Contact Information
If you have any questions, concerns, or comments about our privacy policy you may contact us.
We reserve the right to make changes to this Privacy Policy.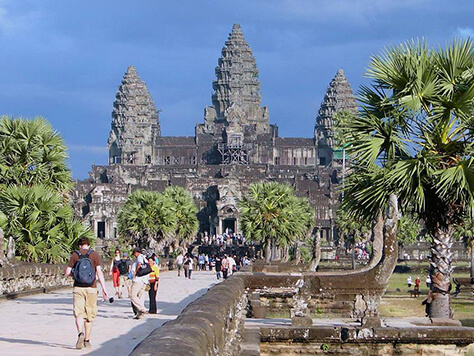 CAMBODIA
Between Vietnam and Thailand
A lot of interesting awaiting for you...
Guiding Asia Travel
One of the best destinations in Asia, the fascinating Siem Reap is famed for its marvelous Angkor Wat, the unrivaled masterpieces & the finest architectures that make Siem Rea become a pearl city of wonder. Distinctively, from Angkor archaeology…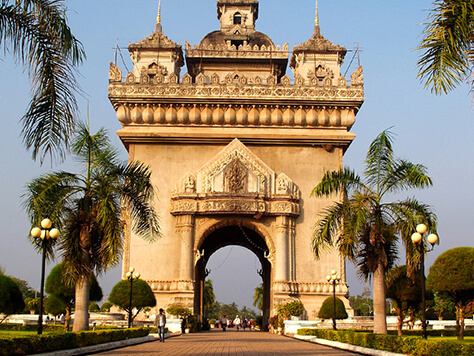 LAOS
Borders with Vietnam, Cambodia & Thailand
More beautiful nature and cultural attractions...
Guiding Asia Travel
Emerges among beautiful Southeast Asian countries and neighboring with China at North, Vietnam from North-east to South-east, Cambodia at south, Thailand from North-west to South-west and Myanmar at Northern west. By the Mekong River…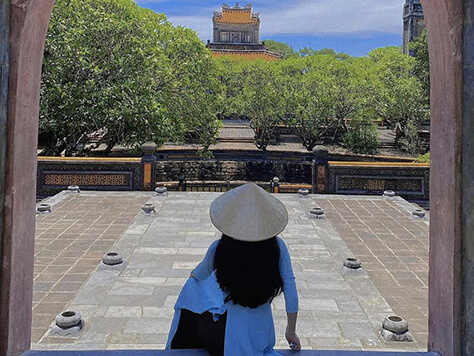 VIETNAM
Borders with Cambodia, Laos and China
Diverse inhabits, natural beauty to cultural sites...
Guiding Asia Travel
The cultures of Vietnam were rooted from various times to times by different rules of their progenitors and ancient dynasties, French colonial and modern Western. From the proclaiming independence from China's rule in 10th century, , Vietnam cultures…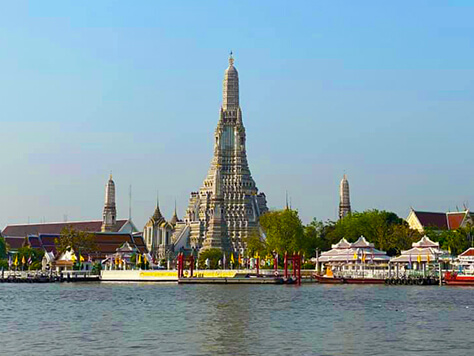 THAILAND
Between Cambodia and Myanmar
From heritage sites, old temples to modern...
Guiding Asia Travel
Thailand is truly fulfilled of energetic diversity, from the cultural ethnicity in Chiang Mai, Chiang Rai to the modern, iconic Krung Thep "Bangkok" dotting with the principal Chao Phraya River and the ancient Ayutthaya Kingdom to beach destinations…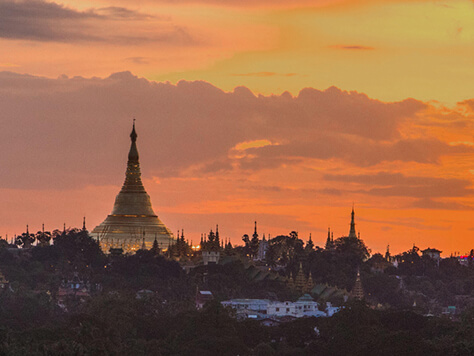 MYANMAR
Borders with India, China and Thailand
From beautiful nature, ancient temples to unique lifestyles...
Guiding Asia Travel
The remarkable Yangon Capital is blessed by Yangon River, Pazundaung Creek and Inya Lake that make Yangon more special with itself skyline dotting with the golden Shwedagon Pagoda while colonial buildings and sacred pagodas have invited…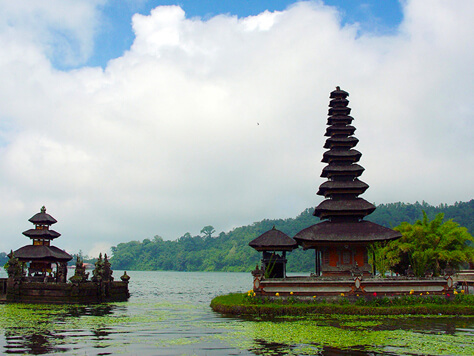 INDONESIA
Borders with Brunei, Malaysia and Java Sea
From natural beauty, famous Bali & ancient temples...
Guiding Asia Travel
A home to enjoy its natural beauty and wildlife, has some of the most biodiverse and stunning landscapes in the world, ranging from volcanoes, mountains, lakes, rainforests, beaches, coral reefs, and islands. Indonesia is also home to many…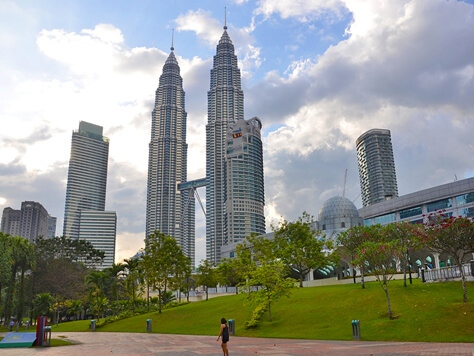 MALAYSIA
Borders with Indonesia, Thailand and Singapore
From the oldest rainforests in the world to famous twin towers...
Guiding Asia Travel
A lovely Asian country to experience its modern attractions and entertainment. Malaysia has many cities that offer shopping malls, skyscrapers, museums, theme parks, and nightlife. The capital city of Kuala Lumpur is one of the most vibrant…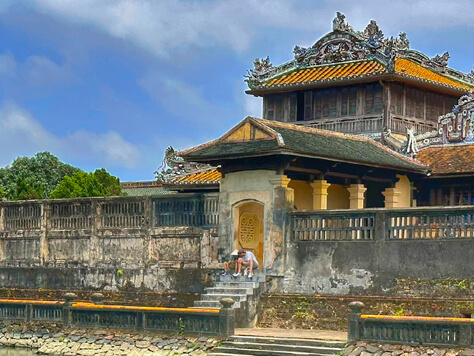 Classic Asia Discovery 21 Days
Thailand | Laos | Cambodia | Vietnam
Bangkok → Chiang Mai (+Chiang Rai) → Luang Prabang → Siem Reap → Saigon → Hoi An → Da Nang → Hue → Hanoi → Halong Bay
Guiding Asia Travel
Extremely focuses on Northern Thailand's Chiang Mai for cultural attractions, elephant sanctuary plus Chiang Rai's famous golden triangle. Followed by Bangkok Capital, visit the notable Grand Palace, impressive old Buddhist temples and a nice…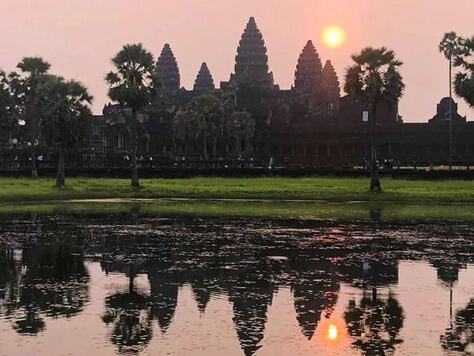 Thailand Myanmar Laos Cambodia & Vietnam Tour 24 Days
Thailand | Myanmar | Laos | Cambodia | Vietnam
Bangkok (+ Ratchaburi) → Mandalay → Bagan → Yangon → Luang Prabang → Siem Reap → Saigon → Mekong Delta → Hanoi → Halong Bay
Guiding Asia Travel
This value journey is perfectly tailor-made and designed for those who are planning amazing holiday trip to see five colorful Southeast Asia countries included Thailand Myanmar Laos Cambodia & Vietnam. Overall, visit to the major attractions…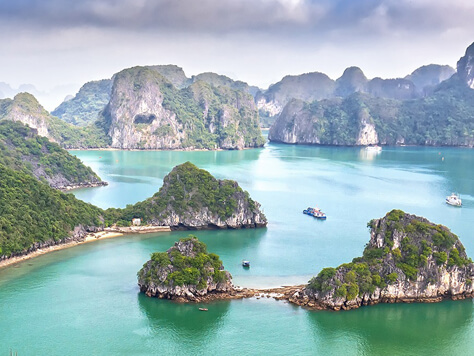 Wonderful Thailand & Indochina 21 Days
Thailand | Cambodia | Vietnam
Bangkok → Ratchaburi → Kanchanaburi → Chiang Mai → Chiang Rai → Siem Reap → Phnom Penh → Saigon → Mekong Delta → Hanoi → Ninh Binh → Halong Bay
Guiding Asia Travel
Ideally combines three wonderful Thailand, Cambodia and Vietnam, an unforgettable holiday trips for friendly family, small groups and couples. Visit the iconic Bangkok's main attractions including impressive architecture of Grand Palace admired…