Vietnam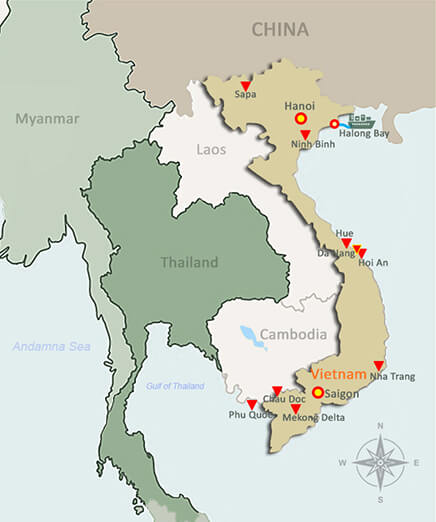 Vietnam is one of the fast growing developing countries in Southeast Asia, with an estimated over 98 million of population in 2021 and covers 311,699 square kilometers of total land size. The country situates between Cambodia/Laos and South China Sea, its winter season falls from November to February, summer from March to May while the rainy season occurs from June until October or November. The main economy is primarily based on industries, agriculture, tourism and telecommunications.
The capital city of Hanoi and the second largest city of Saigon are the major cosmopolitan cities for businesses, politics, trade centers, commercial investment, technology research, industries as well as the administrative hubs of Vietnam's Government.
The people of Vietnam is a friendly nation among other Asian friendly people that always keep smiling when they see each other, they're respectful and easy going, and they are also considered as energetically hard workers after Thailand's people.
The cultures of Vietnam were rooted from various times to times by different rules of their progenitors and ancient dynasties, French colonial and modern Western. From the proclaiming independence from China's rule in 10th Century, Vietnam cultures are comprehensively remarked in rich in multicultural from social beliefs, religious customs, arts, cuisine, festivals and traditional costume Ao Dai which immortally remains practical until present.
Hanoi Capital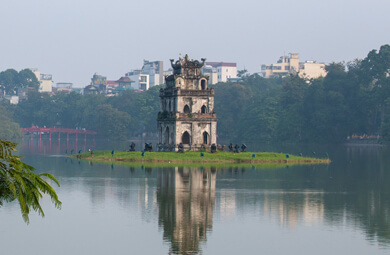 Hanoi is the most important commercial capital city, also serves as the cultural and political center of Vietnam, sits on the western bank of the Red River Delta in Northern Vietnam.
Following different dynasties and French Indochina, Hanoi has been today the significant hub to venerable educational and cultural institutions, doting with the Imperial Citadel of Thang Long which dates to 11th century and it's one of the UNESCO Natural World Heritage Sites listed in 2010. Hanoi is considered as one of the major tourist attractions in Vietnam including the must-see Hoan Kiem Lake, and fulfills of natural beauty, limestone formations of the fascinating Halong Bay, various historical sites, colonial buildings, impressive old temples, cultural museums and French Quarter.
The popular Hanoi Old Quarter certainly provides unique experience to interact with Vietnamese people, explore the surroundings with local insights and bustling activities as well as having chances to taste variety of Vietnamese food included the famous noodle soup Pho (Phở) and so on.
Halong Bay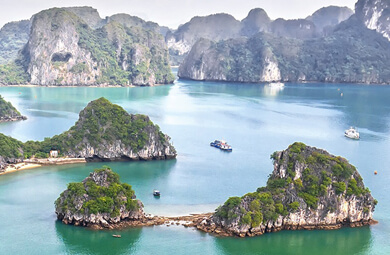 One of the world's paradise Bays, Halong Bay is uniquely attractive by its fascinating charm, limestone formations, crystal Blue Ocean and the natural islets. Not just a relaxing experience but Halong Bay extremely has much to see including the mysterious caves, fishing and floating villages, pearl farm, and Cat Ba Island where you can experience exciting activities such as kayaking, rock climbing and snorkeling. A beautiful home to a large number of flora and fauna, Halong Bay is truly the exquisite destination which clusters from standard to top luxury cruises that offer the most pleasant cruise leisure in Hanoi that tourists have no reason why includes it in the travel list to Vietnam, ideally choose between a full day boat trip or 2-day 1-night and 3-day 2-night at a recommended junk boat to discover the best of Halong Bay that absolutely gives an unforgettable experience.
Sapa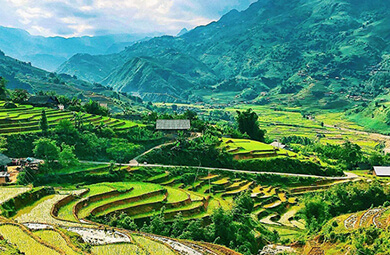 A worth visiting to Sapa is an extraordinary travel experience in Hanoi for those who differently love to explore off the beaten track where the exotic culture and ethnic people can be revealed at the same time tourists can enjoy the breathtaking views of the mountainous rice terraces from the summit of Mount Fansipan and the incredible nature surrounding among the misty sky. Sapa is located northwest of Hanoi Capital (315km), one of the major tourist destinations in Vietnam for those who not only seek for unique trekking experience to witness daily life of tribal villages but also a lovely place to get in touch with the local communities.
Impressively admired by beautiful mountain valleys, Sapa has dotted with famous Sunday & Tuesday traditional markets where hundreds of hill tribes gather to trade their goods, food, vegetables, animals and clothes which are extremely interesting to foreigners that want to see the ethnic diversity of Sapa, purchase authentic souvenirs and even try local food.
Ninh Binh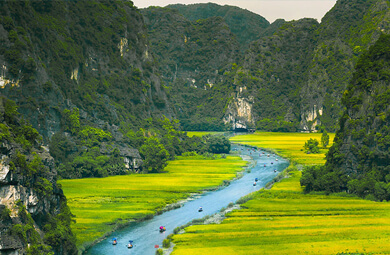 Gorgeously nestles among the stunning nature where the feeling of breathtaking is pleasantly boosted and it reminds travelers of Kong: Skull Island – a famous Holly Wood Movie. Ninh Binh is a true home to many nature lovers, bird reserve, national park, wild biodiversity and a place to history seekers that the lost Dinh and Le Dynasties can be deeply witnessed. One of the less touristy destinations, Ninh Binh is famed for a paddle canoe excursion in Tam Coc which is well-known as the picturesque golden rice fields, along with the historical Bich Dong Pagoda which is amazingly admired by mysterious caves while Tang An Eco Tourism Complex is notably outstood by Bai Dinh Pagoda that impressively emerges a lot of unique items, pagodas and temples in tradition and in rich culture. Moreover, Tang An area covers beautiful karts landscapes, golden paddle fields which is similar to Tam Coc, tropical jungles, rivers and Limestone Mountains as well as housing various grottoes and caves.
From Hang Mua Peak, the spectacular sceneries of river view, the golden paddle fields and surrounding mountain valleys is totally breathtaking, stunning and fascinating that it's barely hard to refuse to take photos.
Da Nang, Hoi An & Hue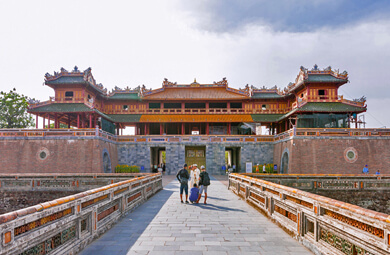 Da Nang City is situated in between ancient Hue and Hoi An town, where Da Nang International Airport is able to receives international flights for those who plan to visit the exciting coastal cities and explore historical ancient towns in central Vietnam. When visit Da Nang, tourists never give up to walk on the golden bridge that supported by two giant stone hand, located on mountain top of Ba Na Hills Resort. This elegant bridge provides the picturesque scenic landscapes overlooking mountain ranges while seeing the clear blue sky if your day is lucky, one of unique places in Vietnam for breathtaking and it's a beautiful feature to take romantic photos. Connect to Ba Na Hills Complex, visitors can leisurely stroll around French village, French garden, Church, and enjoy exciting activities at amusement & fantasy Parks, games and ride alpine coaster etc. There are several options to get to Ba Na Hills but the most thrilling and exciting way is by cable car which provides the stunning views, taxi and bus are alternative options.
Not far from central area, Da Nang actually reserves The Marble Mountains as the must-see attraction as well as the natural beauty in the region, not just take a glimpse with a folk story but ideally there remains things to be discovered such as pagodas, caves, the village of marble handicrafts and the nearby Non Nuoc beach is worth a visit.
However, visiting Da Nang always combines UNESCO world heritage site "Hoi An", a recognized well-preserved ancient town with an hour drive from Da Nang City. Hoi An is considered as the most peaceful town that incredibly blends local and foreign cultures & architectures. Until today, Hoi An has become a delightful destination for tourists to enjoy the free hassle and explore the town on foot from narrow to wider streets admired by yellow walls, colorful lanterns, interesting street coffee shops by Thu Bon River or get a tailor-made suit from a recommended tailor shop in Hoi An town. In addition, Hoi An has a lot of things to do and see including historic Japanese Covered Bridge, Tan Ky Family House – the oldest, special house is nearly 200 years old and used to warmly greet Vietnam's leaders, My Son Sanctuary houses many ruined Hindu temples and was the former Kingdom of Champa date from 4th to 14th century, and visit Hoi An Silk Village, Lantern Market, local market, Fujian Assembly Hall and the sacred temple of Quan Cong or spend a half day for a beach leisure at the white sand beach of My Khe when makes the way back to Da Nang.
To encourage the journey with a fully worth a visit to central Vietnam, the ancient Hue must certainly be added in the travel itinerary because Hue is one of the listed world heritage sites, Hue is the root of Vietnam culture, the hometown of unique history of Vietnam and the rise of Nguyen Dynasty was proudly recorded. Hue richly houses national treasures from significant imperial city which consists of various interesting structures, temples, walls, gates, pavilions, palaces and shrines, to the historical emperor's tombs of Nguyen Dynasty, Hue features some beautiful beaches, temples, museum, pagodas, the natural attraction included the Perfume River and a national park.
Nha Trang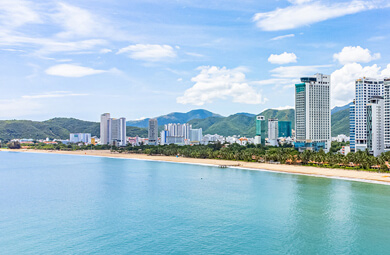 Nha Trang is a beautiful, curving coastal city locating in south central Vietnam, about 437km from the second largest Saigon City. Ideally lines with numerous luxury resorts, charming hotels, boutique shops and seafood restaurants, Nha Trang largely caters hundreds of tourists with all they can find from budget to top high-end accommodations. Particularly admired by white-sand beaches and nearby paradise islands, Nha Trang is considered as the popular beach destination not just only for sunbathing and swimming but also for exciting water activities such as snorkeling, scuba diving, surfing, fishing and boating. Extraordinarily, there are a lot of things to do and see from the historical Champa Kingdom, pagodas, traditional festivals, waterfalls, night market, a happy shopping, bars and clubs, and the thrilling cable cars to Hon Tre Island.
Ho Chi Minh (Saigon)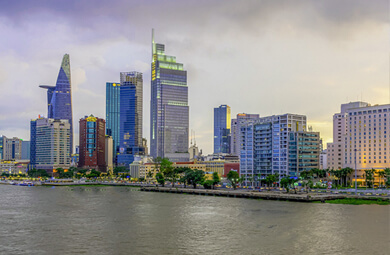 Formerly known as Saigon, today Ho Chi Minh has rapidly developed, modernized, exciting and bustling metropolis together with multi-culture communities and multinational owned companies. The second largest commercial city in Vietnam, Ho Chi Minh locates in South Vietnam, surrounded by Saigon River and with a population of more than 9 million. Admired by a long war history, Ho Chi Minh impressively houses many French colonial buildings and architectures which have become the most popular tourist destinations in the country including Notre Dame Cathedral, Museum of Fine Arts, Saigon Central Post Office, Saigon Opera House, Independence Palace and other some mix-style markets in Ho Chi Minh while there are still remaining major tourist attractions to see such as the interesting Saigon's China Town, the breathtaking Tao Dan Park, the impressive Jade Emperor Pagoda, War Remnants Museum and the deadly brutal traps of Cu Chi tunnels which provide a worth experience to crawl around, and additionally witness America & Vietnam War that lasted almost 20 years, one of the saddest history in Vietnam.
Ho Chi Minh is considered as one stop for everything you need from ordinary to unique exploration in the region, along with vibrant nightlife, mouth-watering Vietnamese food, exclusive shopping boutiques, budget to high-end dining restaurants, hotels and resorts. When the twilight sets, the bustling evening and the rush houses begin, the whole Ho Chi Minh City starts to light up where you can't ignore to watch the fabulous view of skyscrapers from your dinning cruise on Saigon River.
Mekong Delta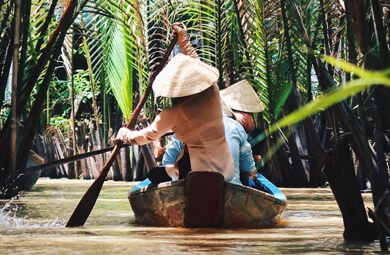 Mekong Delta is one of the must-visit tourist places in Southern Vietnam, the delicately massive region and home to many inhabitants, natural islets, tropical fruit gardens, floating villages, lush forests, canals and rivers, and also served as exotic ecosystems where tourists are friendly welcomed to explore and learn.
Honored as the rice bowl of the country, Mekong River Delta is not just only the great value region for fishery and agriculture but also the major tourist destination that brings magic large amount of international tourists to embark boats to witness local life animated by authentic river activities in floating communities all year round despite Mekong Delta's floating markets are bustling and crowded but those are truly never ignored whenever make a visit to South of Vietnam. However, Mekong River Delta is large in size, meaning there're plenty of things to do and see from one to other towns including Can Tho is famed for its buzzing Cai Rang floating market with interesting exchange trades on boats while Chau Doc pleasantly emerges the fascinating Tra Su Mangrove Forest and the tallest Sam Mountain for breathtaking views in Mekong Delta Region.
Phu Quoc Island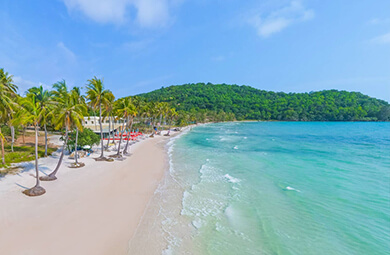 Phu Quoc is the largest, natural island in Vietnam, cover a total area of 574 km2 and it can be reached with an hour and half by express boats from Ha Tien and an hour by domestic flight from Ho Chi Minh City, and there are some international direct flights from Thailand, Malaysia, Singapore, India and Korea to Phu Quoc Island.
Not because of its all fast developing but Phu Quoc has impressively earned its own core value in term of unspoiled white sand beaches, natural beauty, tranquil atmosphere, flora and fauna while nearby islets offer ideals for water activities including scuba diving, snorkeling, fishing and boating.
Phu Quoc is an ideal, delicately romantic destination and a great beach holiday for family friendly, couples and honeymoon seekers that have intentionally planned for an elegant vacation. Thus, on pleasant island is fulfilled of wide-ranging from standard to exclusive resorts, boutique hotels, restaurants, bars, boutique shops and freshly caught seafood, and tourists never lonely get bored while there are plenty of awaiting sightseeing and interesting tour activities to do and see.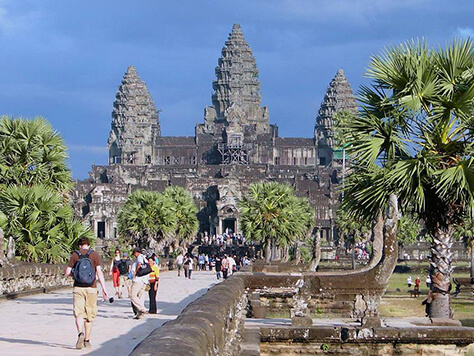 CAMBODIA
Between Vietnam and Thailand
A lot of interesting awaiting for you...
Guiding Asia Travel
One of the best destinations in Asia, the fascinating Siem Reap is famed for its marvelous Angkor Wat, the unrivaled masterpieces & the finest architectures that make Siem Rea become a pearl city of wonder. Distinctively, from Angkor archaeology…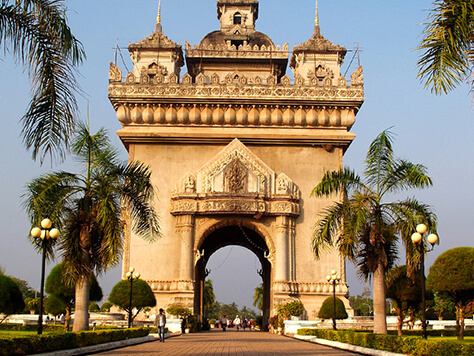 LAOS
Borders with Vietnam, Cambodia & Thailand
More beautiful nature and cultural attractions...
Guiding Asia Travel
Emerges among beautiful Southeast Asian countries and neighboring with China at North, Vietnam from North-east to South-east, Cambodia at south, Thailand from North-west to South-west and Myanmar at Northern west. By the Mekong River…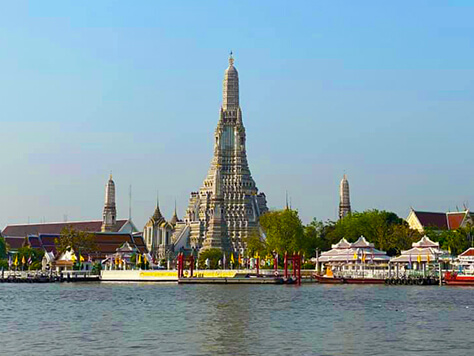 THAILAND
Between Cambodia and Myanmar
From heritage sites, old temples to modern...
Guiding Asia Travel
Thailand is truly fulfilled of energetic diversity, from the cultural ethnicity in Chiang Mai, Chiang Rai to the modern, iconic Krung Thep "Bangkok" dotting with the principal Chao Phraya River and the ancient Ayutthaya Kingdom to beach destinations…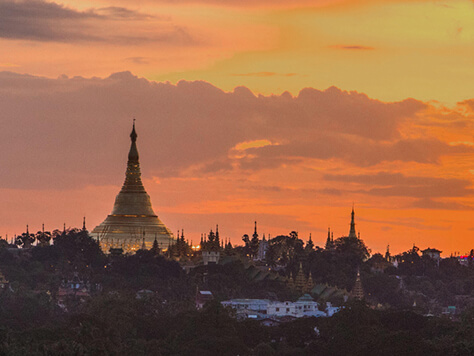 MYANMAR
Borders with India, China and Thailand
From beautiful nature, ancient temples to unique lifestyles...
Guiding Asia Travel
The remarkable Yangon Capital is blessed by Yangon River, Pazundaung Creek and Inya Lake that make Yangon more special with itself skyline dotting with the golden Shwedagon Pagoda while colonial buildings and sacred pagodas have invited…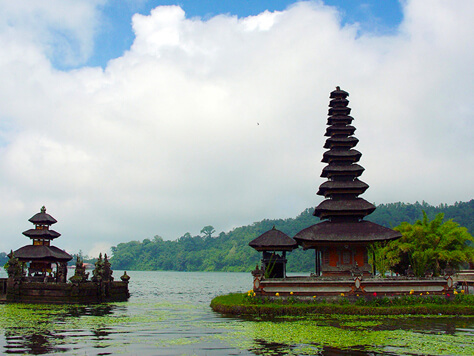 INDONESIA
Borders with Brunei, Malaysia and Java Sea
From natural beauty, famous Bali & ancient temples...
Guiding Asia Travel
A home to enjoy its natural beauty and wildlife, has some of the most biodiverse and stunning landscapes in the world, ranging from volcanoes, mountains, lakes, rainforests, beaches, coral reefs, and islands. Indonesia is also home to many…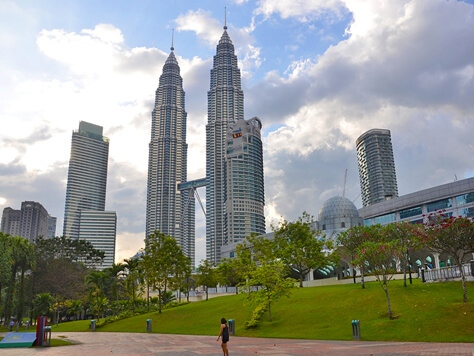 MALAYSIA
Borders with Indonesia, Thailand and Singapore
From the oldest rainforests in the world to famous twin towers...
Guiding Asia Travel
A lovely Asian country to experience its modern attractions and entertainment. Malaysia has many cities that offer shopping malls, skyscrapers, museums, theme parks, and nightlife. The capital city of Kuala Lumpur is one of the most vibrant…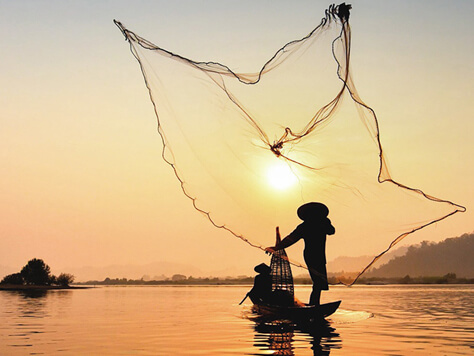 Explore Vietnam Cambodia & Mekong Cruise 2 Weeks
Vietnam | Cambodia
Saigon → My Tho → Cai Be → Sa Dec → Tan Chau → Phnom Penh → Kampong Chhnang → Kampong Cham → Siem Reap → Battambang
Guiding Asia Travel
Enjoy 7 nights cruise experience to see diverse Mekong River, Tonle Sap biosphere reserve and interesting river activities. Gently navigate from Vietnam's popular My Tho in Mekong Delta region admired by floating communities and fishing…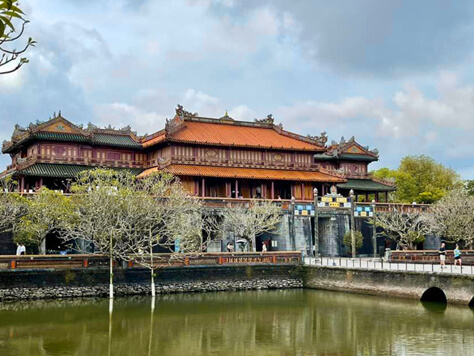 Vietnam & Thailand with Phuket 14 Days
Vietnam | Thailand
Saigon → Hue → Hoi An → Da Nang → Bangkok (+Ratchaburi & Kanchanaburi) → Phuket
Guiding Asia Travel
An exclusively nice holiday trip to unlock the popular tourist attractions and beach destinations in both Vietnam and Thailand which amazingly see Saigon's vibrant city, the historical war site of Cu Chi Tunnels and the must-see Mekong Delta…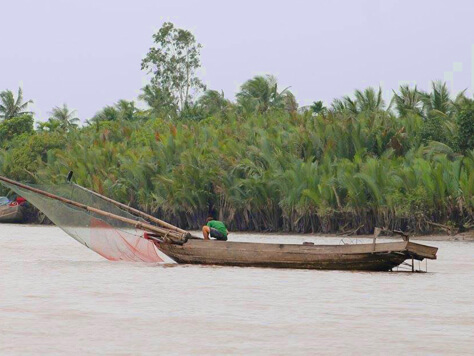 Vietnam Cambodia Classic Tour 12 Days
Vietnam | Cambodia
Hanoi → Halong Bay → Saigon → Mekong Delta → Phnom Penh → Siem Reap
Guiding Asia Travel
This classic tour is fully covered the special major cities of both Vietnam and Cambodia. Ideally starts from Hanoi Capital that included major attractions of city orientation, and pleasantly relax in Halong Cruise to enjoy the famous Halong Bay's beauty…